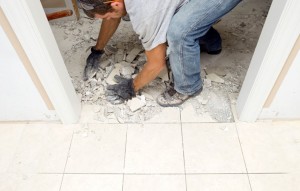 Every construction, decoration or painting work we have in our homes leaves chaos that can scare each of us because of the amount of cleaning to be done after that. And we all know how hard and time consuming this can turn out to be. What is more, we have to find free time in our schedules or postpone all of our plans for at least 2 days, so we can put everything in order. And time is never enough. This is where Prompt Cleaners come to help! Our After Builders Cleaning is a professional service that provides you with the best cleaners in whole London!
After the renovation my bath was looking worse than before. Thanks to your cleaning services it's shining now!
After the builders finished all I wanted was a rest. Thanks to PromptCleaners my home was thoroughly cleaned within a day.
Our teams can come to your property and clear all the mess the construction workers have left behind. Our After Builders Cleaning is a deep cleaning service that includes all types of tasks and chores that will leave your place spotless. We do mopping and hovering of all floors – carpeted, tiled and hard-wooden; cleaning of walls and windows, doors, dusting and polishing, etc. We will clean all the dust and microbes that are harmful to your health. We supply the necessary cleaning materials and equipment, all of which are professional top products with proven results. The main focus that we have is on providing quality services for every customer, which shows our loyalty and dedication.
Here is what is most often performed during the after builders cleaning service:
Removal of all waste materials and construction rubbish.
Deep cleaning of walls and surfaces ( whenever they have been sprayed with paint, concrete or others, we have the best solution for them)
Removal of dust from ceilings, surfaces and tops of cupboards.
Deep cleaning of kitchens, bathrooms and other specific areas that have suffered consequences.
Washing and polishing of windows and window sills
Sticker removal
Gentle cleaning and polishing of all wooden surfaces.
Concrete floor cleaning
Vacuuming all carpets and upholstery
Cleaning all appliances externally.
Tile walls and floors scrubbing and cleaning
Timber floors cleaned and polished.
Cleaning of all metallic surfaces
Pressure washing
Possible steam cleaning of carpets, curtains and upholstery
Overall floor scrubbing, mopping and polishing
O The reason why after builders cleaning is so hard and time consuming is all the fine dust that can be found all over your place. It is very harmful to you and other family members. We strongly suggest you leave the post construction cleaning to a professional company like ours. We own the skills and tools to take care of everything in the most efficient way. Instead of spending several days cleaning and dusting, let us come and finish the job in the matter of a few hours. Depending on the type of renovations you had, your home may require a different approach when it comes to cleaning. Do not worry because our technicians have it all. We provide them with thorough checklists that will make sure everything has been cleaned and put in order. For more specific jobs or places, feel free to tell our office agents. They will send a member of the team on site. He will check the condition of the place, discuss all possibilities with you and create a customised plan of action.
Check our Promo Deals!
Domestic Cleaning Services
Price
Regular Cleaning

£22

£20
One Off Cleaning

£23

£21
Spring, Deep Cleaning

£25

£22
Windows Cleaning
From

£50

£45
After Builders Cleaning
From £149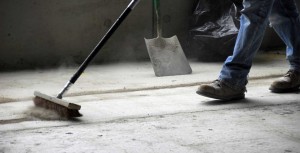 All of our cleaners are experienced professionals who have been working in the cleaning service field for years. They are skilled, trustworthy and they attend their duties with great care and enthusiasm. We can organise the After Builders Cleaning on any day of the week, weekends inclusive. You are also able to call us on the day that your construction/renovation project is finished. We are able to start cleaning as soon as the builders leave. We cover all London areas. Our prices are competitive and all tax inclusive. The cleaning materials and equipment are supplied for free and there's no additional fee to be charged on top for them.
Call our office agents now, they will be happy to give you any information you may want to know and help you out with the booking process. They will ask you a few questions about your particular situation so the cleaners can come prepared. You can trust us with your cleaning chores - we will not disappoint. Being in the industry for many years, we are proud to say we provide the following benefits:
Professional Cleaners - All employees that work with us are professionals with long experience behind their backs. They are all vetted and background checked. You can rest assured each one is qualified for the particular service they perform and will pay attention to all details.
Professional equipment and products - All detergents and tools are brought by our technicians and are included in the price. We only work with high quality professional equipment and top of the shelf cleaning products that are extremely efficient in cleaning but 100% safe and non-toxic.
Flexible schedules and services - All our services are there for our customers. In order to fully satisfy all of our clients we have made the services flexible so everyone can make sure they fit their best interests. We also work 7 days a week and you can request any time that is most convenient for you, as well as last minute or same day bookings.
Reasonable pricing - We worked hard, in order to expand the list of services we provide and make them available and affordable to anyone who might need them. All our prices are very reasonably estimated while bringing top quality results at the same time.
Honesty - We discuss all details around the job and make sure you are familiar with the whole process that is about to be performed. This way we avoid unexpected costs and we make sure you receive the quality that you pay for.
Customer service - Our office agents are available around the clock so give them a call and ask them anything. They are competent enough to give you advice, help you with the booking process and give you a free quote on the phone.
Areas We Cover:
Call us now and receive your professional cleaning service in no time. For free quotes, more information about our services, or to organise your booking, give us a call on: 020 3475 8345, or send us an email at info@promptcleaners.co.uk