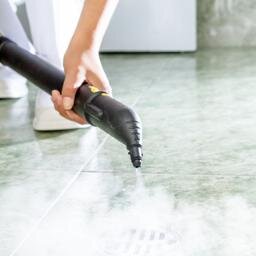 A man's home is his castle! The proverb has been going around the globe for centuries and is known by every nation because of its accuracy. And, indeed, it is vital to have your home clean, tidy and neat, so you can be proud of it. Prompt Cleaners is a professional cleaning company specialized in providing professional cleaning services for homes and offices. Our Deep Cleaning is a thorough professional service that will leave your property spotless and flawless. All the dust and dirt will be completely removed and your place will shine with cleanness and freshness.
My flat was perfectly cleaned from top to bottom. Thanks!
Reliable and affordable service. Definitely will book with them again.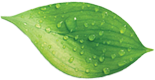 We understand that once the time for doing the annual spring cleaning comes, most people are far from thrilled. It is an exhausting task, requiring a lot of time, effort and attention to details. The thorough cleaning of your home may highly improve the conditions in your house, bring the hygiene to a new level and let you rest assured that there are no harmful, dirty or grimey hidden areas that will continue building up dust and other bacteria. There are a few tricks you need when it comes to deep cleaning of the house. In order for it to be successful you need:
To know where dirt and grime hides and not miss any spots.
Have an organised task list that you can follow and not miss any areas that need cleaning.
Have the required knowledge on how to approach a stubborn stain or other dirty parts with most efficiency.
Use the proper products that will work best for the type of dirt you are cleaning.
Have a lot of time on your hands.
Doesn't sound so hard, right? Or maybe it does. We understand that once spring is here you want to enjoy the nice weather, go out with friends or family or simply relax at home, not having to worry about scrubbing toilets and kitchens. Well, we got your back! We offer you our exclusive deep cleaning service that will transform your whole house into the beautiful, neat and tidy place it is supposed to be. Our cleaners have all of the above and much more to offer you.
All of our cleaners have long professional experience and possess all the required knowledge and skills in order to deliver an outstanding service that responds to the highest cleaning standards. The detergents used are proven and tested top brand products of leading companies. Our teams are fully equipped with all the cleaning materials and tools necessary for the service and can perform their duties with great professionalism and dedication.
Check our Promo Deals!
Domestic Cleaning Services
Price
Regular Cleaning

£22

£20
One Off Cleaning

£23

£21
Spring, Deep Cleaning

£25

£22
Windows Cleaning
From £45
After Builders Cleaning
From £149
Our professional cleaners can cover all kinds of tasks and clean your whole property and each premise (the bedrooms, bathrooms, kitchen, living/reception rooms, dining rooms, study rooms, hallways, stairs, etc.) We can do the regular domestic chores like mopping, hovering, dusting, as well as more specific tasks like: cleaning all kitchen cupboards, cleaning kitchen appliances internally and externally, cleaning the sink and taps, the shower, the toilet, etc. Here is the full checklist that we use when performing the deep cleaning. Keep in mind that this list is fully flexible so you may add or remove any tasks in order to fit your property better.
Bathroom
- It is very easy to notice if a bathroom is dirty. Whenever not cleaned regularly, bathrooms can suffer soap scum or hard water stains, as well as limescale buildup. We start Cleaning bathrooms from top to bottom:
We remove cobwebs from your ceilings and corners
Vents, fans, light fixtures are dusted and cleaned
Windows and mirrors are wiped down
All cabinets and closets are decluttered and cleaned inside and out
The bathtub/ washbasin are cleaned from soap scum and limescale
Your shower cabin, walls and the taps along with the head and hose are cleaned and disinfected
The toilet and its seat will be scrubbed and disinfected
The toilet tank will also be cleaned ( to prevent mildew, rust and mineral buildup)
The floor will be vacuumed and mopped
Kitchen
- The cleanliness of the kitchen is of crucial importance as well. Since we store and cook all our food there, the proper hygiene in one's kitchen has to be maintained. We also take on this task from top to bottom:
We remove all cobwebs from ceilings and corners
The tops of all furniture and cupboards, shelves and light fixtures will be dusted
The walls ( paint, wallpaper, tiles) will be cleaned and degreased where needed
All cabinets, cupboards and drawers will be decluttered and cleaned inside and out
Kitchen counters will be cleaned and sanitised ( tiles, granite, marble, wood)
Stove top will be cleaned, degreased and disinfected
All kitchen appliances will be cleaned externally *
The sink and taps will be cleaned and disinfected
Extractor, fans and vents will be cleaned
The floor will be vacuumed and mopped
Living Area, Bedroom and Halls
- There is a lot of soft furniture and frequently used objects. Those need to be thoroughly cleaned and disinfected. This goes as following:
Cobwebs are removed from ceiling and corners
All surfaces will be dusted ( including top of cupboards, shelves and appliances)
Light fixtures and home appliances will be dusted and cleaned
All cupboards and drawers will be decluttered and cleaned
Remote controls, and light switches will be disinfected
Carpets and upholstery will be vacuumed (behind and under furniture and sofa cushions too)**
Windows, mirrors and framed pictures will be cleaned
Hard floors will be vacuumed and mopped
If you need your kitchen appliances to be cleaned internally as well, feel free to combine this service with any of the following
-
Oven Cleaning
or
Fridge Cleaning
If your carpets or upholstery need a deep cleaning, combine this service with
Carpet Cleaning
or
Upholstery Cleaning
More Areas We Cover:
Our Deep Cleaning is for anyone who dreams to see their home in a sparkling condition. No dust, no cobwebs, no grease, no grime! Each centimetre of your property will glitter as if not even a flake of dust has ever landed there. Our cleaners stand out for their professionalism and punctuality.
Call our office agents now, they will be happy to give you any information you may want to know and help you out with the booking process. They will ask you a few questions about your particular situation so the cleaners can come prepared. You can trust us with your cleaning chores - we will not disappoint. Being in the industry for many years, we are proud to say we provide the following benefits:
Professional Cleaners - All employees that work with us are professionals with long experience behind their backs. They are all vetted and background checked. You can rest assured each one is qualified for the particular service they perform and will pay attention to all details.
Professional equipment and products - All detergents and tools are brought by our technicians and are included in the price. We only work with high quality professional equipment and top of the shelf cleaning products that are extremely efficient in cleaning but 100% safe and non-toxic.
Flexible schedules and services - All our services are there for our customers. In order to fully satisfy all of our clients we have made the services flexible so everyone can make sure they fit their best interests. We also work 7 days a week and you can request any time that is most convenient for you, as well as last minute or same day bookings.
Reasonable pricing - We worked hard, in order to expand the list of services we provide and make them available and affordable to anyone who might need them. All our prices are very reasonably estimated while bringing top quality results at the same time.
Honesty - We discuss all details around the job and make sure you are familiar with the whole process that is about to be performed. This way we avoid unexpected costs and we make sure you receive the quality that you pay for.
Customer service - Our office agents are available around the clock so give them a call and ask them anything. They are competent enough to give you advice, help you with the booking process and give you a free quote on the phone.

Call us now and receive your professional cleaning service in no time. For free quotes, more information about our services, or to organise your booking, give us a call on: 020 3475 8345, or send us an email at info@promptcleaners.co.uk.