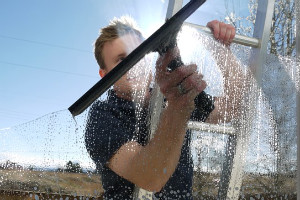 Prompt Cleaners is a very famous cleaning agency headquartered in London. We service the surrounding area and deliver a wide range of cleaning services for homes and businesses. We have several decades of cleaning experience and lots of things to share.
One of the services available at our company is windows cleaning. We are very proud of our windows cleaning history and experience so far. It was worth all the effort we put in developing the variety of methods we use today to cope with challenging tasks.
Great handled job and reasonable rates!
Thank you for making my windows glow!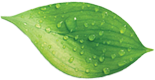 We are aware how highly important it is for business people to ensure a clean and healthy environment in the office, both for their employees' sake and for the sake of their clients. The interior of your office is what determines your success too. Trust us, dirty windows can ruin your company's image and if you want to eliminate the problem the best thing is to make use of our high-quality services.
We promise to remove any dirt that windows collect such as dust, dirt, mud and even bird droppings. The results are so stunning and crystal clear that in the end you will be wondering whether there really is a window out there. Perfection, devotion and hard work are key for our success in this business.
Our Windows Cleaning Includes:
Treating the windows with special detergent.
Removing all spots and fingerprints.
Polishing the windows until they are crystal clear.
Check our Promo Deals!
Domestic Cleaning Services
Price
Regular Cleaning

£16

£14
One Off Cleaning

£18

£16
Spring, Deep Cleaning

£20

£18
Windows Cleaning
from

£50

£45
After Builders Cleaning

£20

£18
We try our hardest to be up to date with the latest cleaning technology and equipment. Furthermore, we regularly review our procedures and methods. Some of them we develop further, others we simply eliminate for the sake of a more accurate and effective cleaning process.
We have a nice team of cleaning professionals who are well aware of the risk they are running with window cleaning, especially when the height is astonishing. Trust us, our cleaners are well-prepared and know everything they need to know about this type of cleaning, safety instructions and legislation, etc. Besides, our company has all the machinery and equipment needed to perform safe and efficient cleaning.
We can schedule an individual cost-effective and practical cleaning program for your office to meet all your requirements and needs.
Prompts Cleaners provides flexible working hours. This means that we can come at a time that is convenient for you. The best thing about our schedule is that we work during weekends. This allows many hard-working people to get the chance to have us serve them in days suitable for them. However, it is not compulsory that you are at home or in the office at the time we come to clean. It is up to you. What we promise to you is that your windows will be spotless and the money you invested well-spent.
Areas We Cover:
Speaking of money, we make sure our services are delivered at reasonable prices. It is our firm belief that the average person should be able to afford cleaning services in a developed country like UK. Thus, you can be assured that we will charge you according to the services performed and will never ask for more than what we previously agreed upon in the contract.