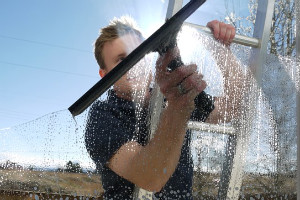 Prompt Cleaners is a reputable cleaning agency headquartered in London. We service the surrounding area and deliver a wide range of cleaning services for homes and businesses. We have several decades of cleaning experience and lots of things to share. One of the many services available at our company is window cleaning. We are very proud of our windows cleaning history and experience so far. Throughout the years, we put a lot of effort in developing the variety of methods we use today to cope with challenging tasks.
We are aware how highly important it is for business people to ensure a clean and healthy environment in the office, both for their employees' sake and for the sake of their clients. The interior of your office is what determines your success too. Trust us, dirty windows can ruin your company's image and if you want to eliminate the problem the best thing is to make use of our high-quality services. We promise to remove any dirt that windows collect such as dust, dirt, mud and even bird droppings. The results are stunning and crystal clear windows, matching the clean interior of your home or office. Perfection, devotion and hard work are key for our success in this business.
Great handled job and reasonable rates!
Thank you for making my windows glow!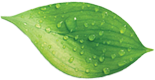 We use the latest tools and equipment available on the market. With their help we are able to clean all your windows to perfection. We know how hard it could be to clean all your windows on your own so we want to offer you help. We have a great eye for details which helps us with the ultimate cleaning we provide for you.
Climbing up to the top floors of your building just to clean the windows outside can be quite dangerous. This is why we use special telescopic cleaning tools instead of the traditional ladder. We also organise our time very well, providing the most efficient and quick service for you. You shall not worry about time, though, since our window cleaning is paid by the size and number of windows and not by the hour.
Check our Promo Deals!
Domestic Cleaning Services
Price
Regular Cleaning

£22

£20
One Off Cleaning

£23

£21
Spring, Deep Cleaning

£25

£22
Windows Cleaning
From

£50

£45
After Builders Cleaning
From £149
Here is how the whole process usually works:
You can book a window cleaning service over the phone or by email. Choose the most convenient time for you - we work very flexible hours. When you speak to the booking agent, they will ask you a few questions about the property and the task. This is in order for them to estimate the number of people required, the tools, the timing and a good price for you.
When the cleaners arrive, they bring all equipment with them. They organise everything quickly and start the cleaning process. We use special telescopic poles with brushes at the end. They are able to reach up to 20 metres and clean your windows perfectly. In case there are higher floors that cannot be reached like this, we will use a ladder. The cleaning is performed quickly, using only purified water. We use no harsh chemicals or detergents. We figured that purified water is perfect for reaching flawless results. However, if your windows are especially dirty, we might turn to some detergents.
The cleaning of the windows includes all windows, window sills, window frames, fly screens and glass doors. We remove water spots, bug stains and bird droppings.
We suggest you clean your windows at least once every few months. That will not only improve the overall looks of your premises but will also help maintain the windows clean for longer. Regularly washed windows don't get dirty so often. The main reason for dirty windows is grease stuck on them, fingerprints and dust pollution. If your windows were recently cleaned the dirt will have nothing to stick on and your windows will appear cleaner for longer.
We are able to cover all kinds of buildings - commercial or residential. Some of our regular clients use our services to clean their office buildings monthly. Whether you have a conservatory, office building, school, house, or any other type of residential or industrial building, feel free to call us. We will not disappoint.
We have a nice team of cleaning professionals who are well aware of the risk they are running with window cleaning, especially when the height is astonishing. Trust us, our cleaners are well-prepared and know everything they need to know about this type of cleaning - safety instructions, legislation, etc. Besides, our company has all the machinery and equipment needed to perform safe and efficient cleaning.
We can schedule an individual cost-effective and practical cleaning program for your office to meet all your requirements and needs.
Prompts Cleaners provides flexible working hours. This means that we can come at a time that is convenient for you. The best thing about our schedule is that we work during weekends. This allows many hard-working people to get the chance to have us serve them on days suitable for them. However, it is not compulsory that you are at home or in the office at the time we come to clean. It is up to you. What we promise to you is that your windows will be spotless and the money you invested - well spent.
Areas We Cover:
Call our office agents now, they will be happy to give you any information you may want to know and help you out with the booking process. They will ask you a few questions about your particular situation so the cleaners can come prepared. You can trust us with your cleaning chores - we will not disappoint. Being in the industry for many years, we are proud to say we provide the following benefits:
Professional Cleaners - All employees that work with us are professionals with long experience behind their backs. They are all vetted and background checked. You can rest assured each one is qualified for the particular service they perform and will pay attention to all details.
Professional equipment and productsAll detergents and tools are brought by our technicians and are included in the price. We only work with high quality professional equipment and top of the shelf cleaning products that are extremely efficient in cleaning but 100% safe and non-toxic.
Flexible schedules and services - All our services are there for our customers. In order to fully satisfy all of our clients we have made the services flexible so everyone can make sure they fit their best interests. We also work 7 days a week and you can request any time that is most convenient for you, as well as last minute or same day bookings.
Reasonable pricing- We worked hard, in order to expand the list of services we provide and make them available and affordable to anyone who might need them. All our prices are very reasonably estimated while bringing top quality results at the same time.
Honesty- We discuss all details around the job and make sure you are familiar with the whole process that is about to be performed. This way we avoid unexpected costs and we make sure you receive the quality that you pay for.
Customer service - Our office agents are available around the clock so give them a call and ask them anything. They are competent enough to give you advice, help you with the booking process and give you a free quote on the phone.
Call us now and receive your professional cleaning service in no time. For free quotes, more information about our services, or to organise your booking, give us a call on: 020 3475 8345, or send us an email at: info@promptcleaners.co.uk