Washing our clothes is something we do regularly. Everywhere we can see well invented ads about washing materials that may do wonders and wash to perfection. So we are ready to buy all kinds of detergents just to keep our clothes well maintained, fresh and clean. And that is something very natural for all of us. But have you thought about all the other materials that surround us in our everyday life? Have you thought of the sofas you have in your living room, or all the curtains that decorate the windows in your house, or the mattress you sleep on, or even the seats in your car. Yes, all of them have to be washed on a regular basis as well. And unlike the clothes that we can wash in the washing machine, this is something that has to be done professionally.
Do not worry if your old upholstery is now looking dull and dirty. Those are pieces of our everyday life that are constantly used. A lot of dirt and dust accumulate on them over time and they lose their previous clean and neat looks. It is a hassle to attempt cleaning your upholstery on your own. Back in the day people used to bring their heavy couches to the car wash only to clean them with soap and water and not achieve much. Now we offer you exclusive steam cleaning for upholstery, mattresses and car interiors. Now we bring the car wash straight to your home - but improved. No more soap or water, now we use professional high end tools and powerful detergents. We clean your pieces with steam that leaves them flawless and disinfected. Trust our technicians on this one and let them transform your old upholstery into the bright, fresh looking furniture it once was.
Check our Promo Deals!
Carpet, Sofa and Upholstery Cleaning
Price
Landing Carpet

£10

£9
Bedroom Carpet

£26

£23
Livingroom Carpet

£30

£26
Sofa – Two Seat

£35

£30
Upholstered Armchair

£20

£18
Minimum call out charge £48
My favourite sofa is always well cleaned thanks to Prompt Cleaners!
A service that really worth the money paid. I will book again!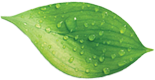 The Prompt Cleaners is a company that can offer you real professional cleaning of your upholstery, curtains, mattresses and even your car. This is a service that we have mastered during our long term experience of cleaning different houses and properties. We have always been aware of the necessity to thoroughly clean not only the property itself from top to bottom, but also the furniture inside and all the different fabric materials that surround us. That is why our company specialised in providing only highly professional washing of your sofas, curtains, blinds, mattresses, armchairs, chairs and car seats. The technique that we use is the Professional Steam Cleaning.
The Steam cleaning or the so-called Hot water extraction is known to be the best way to achieve great results on fabric materials. For the service, a professional upholstery cleaning technician will arrive fully equipped at your property. He will bring all the necessary detergents and professional equipment. The detergents are not only top brand, they are highly efficient and at the same time non toxic and free of harmful contents. The process of steam cleaning is very specific and requires a lot of knowledge and skills. Since upholstery is made of various materials and fabrics, we must know the type of the one in hand. This is so we can pick the correct temperature and pressure of the steam, as well as a detergent that will be able to properly clean the surface without causing any damage to it.
Here is how the Steam Cleaning goes:
Upon arrival, our technicians will run multiple tests to determine the type of materials used on your upholstery. This includes a burn test as well as a pH test. This is crucial to the whole cleaning process, since choosing the correct method and detergents will result in successful cleaning with no damage done to the upholstery.
Then we thoroughly vacuum the whole surface in order to remove all dust and hairs from it. This step will ensure the proper removal of all loose dirt from the upholstery fibres, prevent further staining and fluff up the fibres so the steam cleaning is more efficient.
Treating the problematic areas by using a detergent that was specially chosen for your particular fabric. It will break up any stains that occur on the upholstery. As we mentioned above, it is very important to know what kind of product to use on certain materials. Our professional technicians are experienced with that and will make no mistake.
The actual steam cleaning process begins. We go over the upholstery surface with the steamer. This tool extracts hot steam ( up to 120 degrees) and dissolves the stains completely, removing them from your furniture.
After, the technicians extract most of the moisture. As we are using most modern equipment, the powerful machines will extract up to 95% of the moisture. In a few hours you will be able to use your couch again and there is no need for you to wait for it to dry.
The technique known as hot water extraction can be used on almost any type of upholstery. The process does not sacrify the effectiveness or quality of your furniture. The high temperature steam, agitation, and pre-treatment products work to prolong the life of your upholstered furniture and leave it clean and disinfected.
After cleaning your upholstery we are able to offer you Scotchgard protection. This is a product that is applied on the surface of your upholstered furniture and prevents dirt and grime from building up so fast. It is also semi water resistant. It will not prevent staining completely, but it will not allow the spillage to soak in deeper and cause a serious stain.
The same process is also used for cleaning mattresses, curtains and car interiors.
Curtains contain a lot of dust, hairs and other grime that we don't actually notice. They are a part of the interior that is often overlooked when cleaning. In order to prolong their life and bring them to their previous glory and bright colours, we suggest you use our steam cleaning service. We are able to clean all your curtains without even taking them down. Take advantage of our offer and make your home a better place.
Mattresses are a place that is used every night. We sleep, toss and turn on it. It is the place we seek when sad or tired. We bet that most of you never thought about what could be found on your mattress. Our bodies sweat, dead skin and hairs fall out while we sleep and a big amount of dust mites and other dirt can be found in your mattress. We suggest you steam clean all mattresses every 6 months in order to maintain their clean and healthy condition and enjoy them for longer.
Car interiors are another place that we regularly use. Eating and drinking in the car may result in spilled food or drinks. The shoes we wear outside will bring dirt and grime into your car and the long drives through the country will leave sweat marks on our seats. We can rid you of all those with no effort.
Areas We Cover:
In order to maintain your upholstery clean and neat looking for longer, we suggest you vacuum it at least once a week ( including under and between cushions). This will remove a large amount of the dust that is found there, prevent it from building up and keep your upholstery cleaner for longer. This will not remove any stains but whenever any occur feel free to call us. We will send a team of cleaners right away. Another important thing to mention is : avoid attempting stain removal on your own. As we already explained, using the wrong product or technique can not only not clean the stain, but make it permanent or cause damage to the upholstery surface.
Call our office agents now, they will be happy to give you any information you may want to know and help you out with the booking process. They will ask you a few questions about your particular situation so the cleaners can come prepared. You can trust us with your cleaning chores - we will not disappoint. Being in the industry for many years, we are proud to say we provide the following benefits:
Professional Cleaners - All employees that work with us are professionals with long experience behind their backs. They are all vetted and background checked. You can rest assured each one is qualified for the particular service they perform and will pay attention to all details.
Professional equipment and products - All detergents and tools are brought by our technicians and are included in the price. We only work with high quality professional equipment and top of the shelf cleaning products that are extremely efficient in cleaning but 100% safe and non-toxic.
Flexible schedules and services - All our services are there for our customers. In order to fully satisfy all of our clients we have made the services flexible so everyone can make sure they fit their best interests. We also work 7 days a week and you can request any time that is most convenient for you, as well as last minute or same day bookings.
Reasonable pricing - We worked hard, in order to expand the list of services we provide and make them available and affordable to anyone who might need them. All our prices are very reasonably estimated while bringing top quality results at the same time.
Honesty- We discuss all details around the job and make sure you are familiar with the whole process that is about to be performed. This way we avoid unexpected costs and we make sure you receive the quality that you pay for.
Customer service- Our office agents are available around the clock so give them a call and ask them anything. They are competent enough to give you advice, help you with the booking process and give you a free quote on the phone.
Call us now and receive your professional cleaning service in no time. For free quotes, more information about our services, or to organise your booking, give us a call on: 020 3475 8345, or send us an email at: info@promptcleaners.co.uk