I got my deposit back thanks to your reliable services. Thank you!
I moved out without any issues and my landord gave me an excellent reference.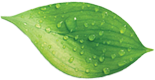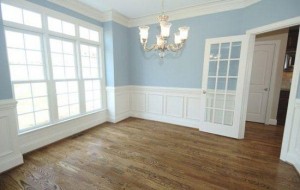 It must be hard, right? Planning your removal and relocation, packing, finding a company which can do a quality moving service so you can avoid any complications with your landlord, moving all your stuff to your new home, unpacking and so much more… There are always too many things to do and too little time to do them. On top of all those activities you are busy with, comes the end of tenancy cleaning. It is an extremely important part of the moving out process, although often forgotten. Taking care of all those causes stress, discomfort, sleepless nights, and you wish you could manage everything within seconds with a magic wand.
Lucky for you, we are here to help you. Do not worry, we promise all will go well. Our company has been dealing with end of tenancy cleaning jobs for many years now. We have established a great detailed system that covers all areas and places that need to be properly cleaned. The condition of the property is so important because you receiving your deposit back depends on it. There are strict standards that need to be covered in order for the cleaning to be considered successful.
Check our Promo Deals!
End Of Tenancy Cleaning
Price
Studio Flat

£99

£89
One Bedroom Flat

£160

£145
Two Bedroom Flat

£180

£165
Three Bedroom Flat

£210

£189
Prompt Cleaners offers the best End of Tenancy Cleaning in whole London! The quality of our service leads to excellent results that will spare you expenses, time and all the hassle. We can thoroughly clean your flat or house in a timely and professional manner so you can meet all deadlines without going through all the troubles most people usually go through. Our teams of professional cleaners are highly skilled and absolutely equipped with all the necessary cleaning materials and can carry out even the most unimaginable tasks, so you and your landlord would be completely satisfied and happy with the condition of the property at the end of the service.
We will clean every room and every space inside your property from floor to ceiling without missing any piece of detail. We supply the cleaning materials and equipment at no additional cost to you. The products we use are only professional top brand names that have leading positions on the market. They have all been tested and have proven results.
It is important to know that the end of tenancy cleaning is very different from the regular domestic cleaning. Everything has to be taken care of, especially the places and areas that are not regularly cleaned. Dirt and grime have been building up in those places, creating unclean conditions in the property. The main two areas that require extra attention are the kitchen and bathroom. They are the places that get dirtier in a shorter period of time. The proper cleaning of those can be extremely time consuming and requires a lot of skills and special products. We suggest you spare yourself the effort and leave it to us. You can spend the time organising your move instead, or even go out with your friends to celebrate your new home. We will provide our cleaners with checklists that will ensure all areas are covered. Here is what the end of tenancy includes:
Bathroom - It is very easy to notice if a bathroom is dirty. Whenever not cleaned regularly, bathrooms can suffer soap scum or hard water stains, as well as limescale buildup. We start Cleaning bathrooms from top to bottom:
We remove cobwebs from your ceilings and corners
Vents, fans, light fixtures are dusted and cleaned
Windows and mirrors are wiped down
All cabinets and closets are decluttered and cleaned inside and out
The bathtub/ washbasin are cleaned from soap scum and limescale
Your shower cabin, walls and the taps along with the head and hose are cleaned and disinfected
The toilet and its seat will be scrubbed and disinfected
The toilet tank will also be cleaned ( to prevent mildew, rust and mineral buildup)
The floor will be vacuumed and mopped
Kitchen - The cleanliness of the kitchen is of crucial importance as well. Since we store and cook all our food there, the proper hygiene in one's kitchen has to be maintained. We also take on this task from top to bottom:
We remove all cobwebs from ceilings and corners
The tops of all furniture and cupboards, shelves and light fixtures will be dusted
The walls ( paint, wallpaper, tiles) will be cleaned and degreased where needed
All cabinets, cupboards and drawers will be decluttered and cleaned inside and out
Kitchen counters will be cleaned and sanitised ( tiles, granite, marble, wood)
Stove top will be cleaned, degreased and disinfected
All kitchen appliances will be cleaned externally *
The sink and taps will be cleaned and disinfected
Extractor, fans and vents will be cleaned
The floor will be vacuumed and mopped
Living Area, Bedroom and Halls - There is a lot of soft furniture and frequently used objects. Those need to be thoroughly cleaned and disinfected. This goes as following:
Cobwebs are removed from ceiling and corners
All surfaces will be dusted ( including top of cupboards, shelves and appliances)
Light fixtures and home appliances will be dusted and cleaned
All cupboards and drawers will be decluttered and cleaned
Remote controls, and light switches will be disinfected
Carpets and upholstery will be vacuumed (behind and under furniture and sofa cushions too)**
Windows, mirrors and framed pictures will be cleaned
Hard floors will be vacuumed and mopped
*If you need your kitchen appliances to be cleaned internally as well, feel free to combine this service with any of the following - Oven Cleaning or Fridge Cleaning
**If your carpets or upholstery need a deep cleaning, combine this service with Carpet Cleaning or Upholstery Cleaning
Benefits of our end of tenancy cleaning package:
All the necessary equipment and detergents will be provided by our company.
The price is all tax inclusive. No additional sub-charges will apply.
We guarantee for the service for 48 hours.
Our end of tenancy cleaning includes more than 150 tasks in a check-list, some of them are:
Kitchen cleaning – washing and polishing all the surfaces, cleaning cupboards, oven, bins, etc. - your kitchen will be cleaned from top to bottom.
Bathroom – cleaning tiles, pipes, shower, floor – every corner of the bathroom will be perfectly cleaned.
Hall and stairs – vacuuming the floor, removing cobwebs, doors and windows wiped clean.
Lounge Area – scrubbing and washing the hard floors, cleaning spots on walls, removing fingermarks.
Bedroom – cleaning all the furniture and surfaces, vacuuming the carpets, etc.
We will make sure that your End of Tenancy Cleaning goes smoothly and your inventory check-out report shows its outstanding condition, so you can have an easy and delightful relocation. Depending on your needs you can combine the End of Tenancy Cleaning with any other service – Professional Carpet Cleaning, Removal Service, or Gardening Service.
Call our office agents now, they will be happy to give you any information you may want to know and help you out with the booking process. They will ask you a few questions about your particular situation so the cleaners can come prepared. You can trust us with your cleaning chores - we will not disappoint. Being in the industry for many years, we are proud to say we provide the following benefits:
Professional Cleaners - All employees that work with us are professionals with long experience behind their backs. They are all vetted and background checked. You can rest assured each one is qualified for the particular service they perform and will pay attention to all details.
Professional equipment and products - All detergents and tools are brought by our technicians and are included in the price. We only work with high quality professional equipment and top of the shelf cleaning products that are extremely efficient in cleaning but 100% safe and non-toxic.
Flexible schedules and services - All our services are there for our customers. In order to fully satisfy all of our clients we have made the services flexible so everyone can make sure they fit their best interests. We also work 7 days a week and you can request any time that is most convenient for you, as well as last minute or same day bookings.
Reasonable pricing - We worked hard, in order to expand the list of services we provide and make them available and affordable to anyone who might need them. All our prices are very reasonably estimated while bringing top quality results at the same time.
Honesty - We discuss all details around the job and make sure you are familiar with the whole process that is about to be performed. This way we avoid unexpected costs and we make sure you receive the quality that you pay for.
Customer service - Our office agents are available around the clock so give them a call and ask them anything. They are competent enough to give you advice, help you with the booking process and give you a free quote on the phone.
Areas We Cover:
Get a free quote and find out more about our services and the special discounts available by calling us now! We're available 7 days a week and can cover the service in any London area. Do not hesitate and get in touch with us! We will show you that there is the perfect solution to every problem and that everything can be done effortlessly. You will receive the best quality End of Tenancy Service in whole London organized just in time before you start your new life!
Call us now and receive your professional cleaning service in no time. For free quotes, more information about our services, or to organise your booking, give us a call on: 020 3475 8345, or send us an email at info@promptcleaners.co.uk