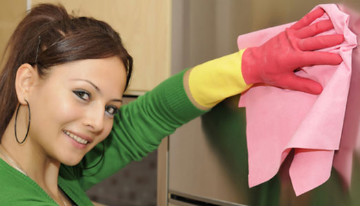 Cleaning your fridge has always been a hard task to do, as the main purpose for using it is when you feel the hunger in your stomach. No one thinks about the dirty fridge when opening the door in the search of the favorite food. When putting all kinds of meals in it we inevitably pollute the surface and the walls of the fridge.
If you feel yourself a busy, working person with no additional time to spent on cleaning the fridge or if you are simply not so into the idea of dealing with fridge issues, now you are given another option to benefit from.
I am not the perfect housewife but thanks to Prompt Cleaners I can handle all my domestic cleaning chores!
After my second booking with Prompt Cleaners I have decided to book on regular basis.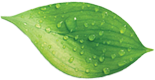 We are a highly respected company that provides cleaning services for more particular places, including the fridge. Sometimes all you need is a professional opinion and a right approach – you can receive all that only and exclusively in our company. Our services are available throughout all the London area and we are very familiar with all kinds of cleaning issues. Even if you thinks that cleaning of the fridge is the easiest thing to do do not underestimate that there are peculiarities which are essential when working with this machine.
The cleaning products that we use are guaranteed to possess the highest possible quality on the market. They are specifically made not to scratch the surface of the fridge but to clean gently every stain and particle left from the food. You can now forget about the traditional method of cleaning the fridge and about all the natural detergents fore removing the grease and the dirt . They may be sometimes effective , however, what you need is a product which will be really effective. We recommend the products, directly produced in our company which will give an immaculate appearance of your fridge.
Our Fridge Cleaning Includes:
Defrosting your refrigerator
Using non-toxic and eco friendly detergents
Cleaning all the surfaces inside and outside
Drying and polishing
Check our Promo Deals!
Kitchen Cleaning
Price
Single Oven Cleaning

£50

£45
Double Oven Cleaning

£68

£63
Extractor Cleaning

£26

£20
Cooker Hob Cleaning

£28

£23
Fridge Cleaning

£65

£60
The perfect attitude of our friendly team is a thing you will immediately notice once you contact our company. We will absolutely make an arrangement in a time convenient for you. If you think you can manage by your own with this activity you can still benefit from our cleaning products. Just visit our office and discuss with our friendly staff which will be the best cleaning products for your type of fridge. You will be given full instructions how to proceed and what are the additional materials that you need.
As far as the prices are concerned do not feel confused if you think you cannot afford this type of cleaning service. We are fully aware that our clients expect reasonable prices and that is why our offerings tend to be the best in the sphere of cleaning services.
More Areas We Cover:
Our professional advice is not to wait for the last moment,because when the fridge is too dirty this may lead to other damages, concerning its functioning as well. Simply call us and leave all the work to be done in a precise and effective way. For our company the clients preferences and satisfaction stand on a major place.