Do you love home made food. Would you prefer to cook your own food and enjoy its delicious taste afterwards. But you are terrified from what will be the mess in the end. You imagine all the dirty dishes, the mess arround, but above all the smeared oven. You should not bother any more. You can just use your dishwasher and the dishes will sparkle. Then you can call the Prompt Cleaners and will be there to clean your oven.
Cleaning my oven was mission impossible. Luckily I found Prompt Cleaners and not it looks like brand new!
When I tried to clean my oven I tought I will have to buy a new one. Thanks to Prompt Cleaners my oven is sparkling clean now!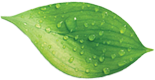 Our Professional Oven cleaning services have been created in a special way so that they can fit exactly your needs and requirements. There is no need for you to try and clean your oven, fan extractor or hob by yourself. This is a job that needs to be done by real Professionals that understand how and with what methods this has to be covered. Our Oven technicians are the right ones in these cases. They will arrive fully equipped at your property and make a deep and thorough clean of you oven. No matter it is a single or a double one, if it has the hob and the extactor as well, they know exactly how to do it and they will do it skillfully and expertly. They will use only special detergents that are powerful and at the same time non toxic and completely harmful.
Why Choose Our Oven Cleaning Services:
We will clean any kind of oven
We use non-toxic cleaning solutions
Affordable prices
Check our Promo Deals!
Kitchen Cleaning
Price
Single Oven Cleaning

£50

£45
Double Oven Cleaning

£68

£63
Extractor Cleaning

£26

£20
Cooker Hob Cleaning

£28

£23
So there is nothing for you to worry any more. No need to be afraid if you will get your oven dirty. No matter if you like to cook regularly or you have had quests and have made a cooking masterpiece for dinner, you can just enjoy the marvelous dishes and forget about the rest. You can call us any time, 7 days a week and we will be there for you. Our professional team will be friendly and understanding and will try to help you even in the most difficult situations.
Areas We Cover:
No matter how much grease and grime your oven has gathered our deft technicians will make it sparkling clean. They will clean it manually with their deft hands and use only special methods and techniques. Do not hesitate and give us a call right away. And there is more than one reason to do it, because:
We are reliable
We are professionals
We use only top brand products
We can be there any time when you most need us
We work 7 days a week
We offer competitive prices with no extra charges
Do not trouble yourself any more with the strenous and time consuming job of cleaning your oven. Let us do that for you, because we are professionals and we invented our Oven cleaning services to be highly efficient and well done. And above all on time and promptly, because Prompt Cleaners that is what we are.