Has it ever happened that you bake a cake using the same recipe for years and yet it comes out tasting a bit off or smokey? Do you know why that is? Well, the inside of the oven is usually out of sight and often out of mind as well. We often forget about cleaning the inside of our ovens which may result in much more than not the best cake. The dirt that gathers on the inside of our ovens is usually carbonised grease, burnt food or spills that are baked on the bottom of it. All those can not only cause the bad taste of your food but also cause smoke coming out of your oven when it is used or even cause fire. Yes, the carbonised grease may set on fire while you are using your oven. It is very important to clean our ovens regularly, in order to provide the best sanitary conditions for our families.
Cleaning my oven was mission impossible. Luckily I found Prompt Cleaners and not it looks like brand new!
When I tried to clean my oven I tought I will have to buy a new one. Thanks to Prompt Cleaners my oven is sparkling clean now!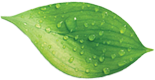 Our Professional Oven cleaning services have been created in a special way so that they fit all your needs and requirements. There is no need for you to try and clean your oven, fan extractor or hob by yourself. This is a job that needs to be done by real professionals that understand how this has to be done. Our Oven technicians are more than capable of doing that. They will arrive fully equipped at your property and make a deep and thorough clean of your oven. No matter if it is a single or a double one, if it has the hob and the extractor as well, they know exactly what to do. They will use only special detergents that are powerful and at the same time non toxic and completely harmless.
We clean all kinds of ovens and extractors:
AGA
Professional cookers
Single and Double ovens
Extractors
Microwaves
Barbeques
Check our Promo Deals!
Kitchen Cleaning
Price
Single Oven Cleaning

£50

£45
Double Oven Cleaning

£68

£63
Extractor Cleaning

£26

£20
Cooker Hob Cleaning

£28

£23
Cleaning your oven is a long, complicated process that requires a lot of time, skills and the correct detergents. It is important to clean all parts of the oven with harmless and non-toxic detergent, since you want to use it shortly after. It is also important to remove all parts and clean them separately. Most of the grease and grime may reach various corners of your oven and thoroughly cleaning them would be essential for the end results. Our technicians use detailed checklists and an optimised system when performing this service. That way, we ensure no parts were missed in the process. Let us tell you a bit about the way it works.
The technicians arrive and inspect your appliance. Different types of ovens need different approaches. They disassemble all removable parts and bring them outside where they get cleaned in special heated cleaning tanks that are mounted in our vans. Special cleaning solution is poured into the water and heated. All parts soak in there and the grease and grime slowly dissolve. (this includes all drip trays, racks, grills, pans, the fan, if possible and all stove top removable parts)
The inside of the oven is cleaned next. The technician will apply a paste all over the surface inside your oven. This paste is 100% natural and biodegradable but strong enough to dissolve all grease and grime that can be found on the walls, ceiling and bottom of your kitchen appliance. The oven is turned on so the heat activates the paste and left for an hour or two.
While waiting for the parts to soak in and the paste to properly work, our technicians will clean and scrub your stove top. They will scrape off the burnt food and then clean it with degreasing products without scratching the surface. They will wipe it down, polish and disinfect it.
When the parts are ready, they are taken out of the heated tanks, any leftover dirt is removed and they are thoroughly wiped and disinfected as well.
The paste that has been sitting on the inside of your oven is scraped off, using a special blade. This ensures full removal of all dirt and carbonised grease along with the paste.The whole internal surface of your oven is wiped and disinfected.
All parts are reassembled and your oven is ready to be used.
It is important to mention that our professional oven cleaning technicians will do everything in order to protect you and your home. The reason why we clean all parts outside of your home is not to cause any unnecessary mess inside. We will also put a plastic protective cover on your floor. All products that we use are safe for human health and non-toxic. None of them contain harsh chemicals so you should not worry about that.
Here is how to know when your oven needs a deep clean:
The door is splattered with grease or grime
The bottom of it has crusty food or residue that looks burned
A burning or greasy odour comes from your oven whenever you use it
Smoke appears any time you turn on your oven
And here is how you will benefit from using this service:
Your oven will work faster and better
The distribution of heat will be even
No more smokey smell or smoke coming from the oven
Your meals will taste much better
No more fire hazard for your home
There is nothing for you to worry about any more. No matter if you like to cook regularly or you have had guests and have made a cooking masterpiece for dinner, you can just enjoy the marvellous dishes and forget about the rest. You can call us any time, 7 days a week and we will be there for you. Our professional team will be friendly and understanding and will try to help you even in the most difficult situations.
Areas We Cover:
Call our office agents now, they will be happy to give you any information you may want to know and help you out with the booking process. They will ask you a few questions about your particular situation so the cleaners can come prepared. You can trust us with your cleaning chores - we will not disappoint. Being in the industry for many years, we are proud to say we provide the following benefits:
Professional Cleaners - All employees that work with us are professionals with long experience behind their backs. They are all vetted and background checked. You can rest assured each one is qualified for the particular service they perform and will pay attention to all details.
Professional equipment and products - All detergents and tools are brought by our technicians and are included in the price. We only work with high quality professional equipment and top of the shelf cleaning products that are extremely efficient in cleaning but 100% safe and non-toxic.
Flexible schedules and services - All our services are there for our customers. In order to fully satisfy all of our clients we have made the services flexible so everyone can make sure they fit their best interests. We also work 7 days a week and you can request any time that is most convenient for you, as well as last minute or same day bookings.
Reasonable pricing - We worked hard, in order to expand the list of services we provide and make them available and affordable to anyone who might need them. All our prices are very reasonably estimated while bringing top quality results at the same time.
Honesty - We discuss all details around the job and make sure you are familiar with the whole process that is about to be performed. This way we avoid unexpected costs and we make sure you receive the quality that you pay for.
Customer service - Our office agents are available around the clock so give them a call and ask them anything. They are competent enough to give you advice, help you with the booking process and give you a free quote on the phone.
Call us now and receive your professional cleaning service in no time. For free quotes, more information about our services, or to organise your booking, give us a call on: 020 3475 8345, or send us an email at info@promptcleaners.co.uk