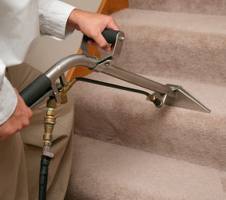 Prompt Cleaners is an experienced cleaning company that provides professional carpet cleaning solutions in Hammersmith, W6 London. We can offer you:
deep mattress cleaning
carpet and rug cleaning
special treatment with the latest chemicals and detergents
no moisture foam
The above mentioned services are just one small part of what we have to offer. It is really important for our clients to know that we appreciate their business and this is why we are always as quick as possible.
This means that we will not take from your precious time and will come at your place, clean your carpets and be gone in less than one day. You
will get these kinds of services as soon as you manage to call us and book our carpet cleaning features.
Being in the carpet cleaning business for more than 10 years, we are proud to claim that we have been working with any kinds of customers and thanks to this we know how tomdo the things right. After spending all these years trying to make things right and our reputation positive, we believe that it will not be very good to ruin it by reducing the quality of our services. This is one other reason because of which we are hiring only people with experience in the area of carpet cleaning. So far there is no client who is not happy with the results of our job.
All of our employees are completely insured and have their background checked. As we mentioned above, it is really important for us to make
the right decision and help people realize that the best carpet cleaning services in the area of Hammersmith are offered by us.
By reaching us on the phone, we will come at your place and make everything possible. This means that we will perform every single one of the services we described above and make sure that they are provided as promised.
Hammersmith is a district of London and it is located approximately 4 miles from Charing Cross. It is also located on the North Bank of the Thames River. This area is also considered to be pretty busy because of many reasons. One of them is that it is actually commercial and employment center and as you can see there are many people who are working there. The traffic there never stops. Hammersmith is considered to be one of the natural centers of activity because of the above mentioned facts.
There are many different offices, shops, cafes and many interesting places where you can hang out. Many worldwide known corporations have their offices in Hammersmith. If you are a person who is attracted by the activity of the life – then Hammersmith is your place.